About Us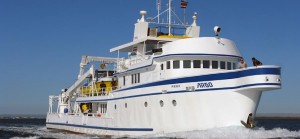 We are a small but fanatical group of divers and we've met the owners and/or captains of every boat listed on this website.
What we offer is simple. Contact us with the details of your trip: who you are, what you're looking to do, what experience level everyone in your group has, when you want to go, what you want to see, any particulars that should be taken into account, etc – and we will help you narrow down the same trip that we would want to take given your parameters.
Over the years we have developed a list of questions that are crucial to ask before you book a trip on any liveaboard – so at the very least we will share those with you to help you make up your mind. (For example, if you've never been on a liveaboard you may be interested to know that one of the major reasons one room is cheaper than another is the LOCATION of the restroom, sometimes it isn't actually in your room. Also, there are certain people that should never vacation on a liveaboard for one reason or another. Could you be one of those people? We can help you decide before you book.)
Our service is 100% FREE to you. We will never ask you for a dime. In many cases we even get better prices than you could have gotten yourself because we always look for specials that may be running but that are not widely published. We know where to check for deals. After we help you lock down your trip details you will finalize your booking and make your deposit with the boat owners directly.
Because of the multiple languages and time zones involved in our industry we are email only, but we are quick to respond and we really can help you book that next trip.
There are a few boats that we know about in various parts of the world that are exclusive and not listed here – we will also help you consider those as well.
Bottom line, you have nothing to lose but the minute that it takes to fill out the form. Rest assured, will never, ever sell or rent or share your email address with anyone.
Thanks, we look forward to helping you plan your next trip.
The team at InsideScubaDiving.com